Family Living Tent at Farm Technology Days Offers Educational Opportunities for Event Attendees
Enterprises is July 11th-13th.  The huge Family Living Tent is hoping to draw a large crowd.  The Family Living Tent covers non-stop stage entertainment, craft vendors and educational booths.
The educational booths will display more than 20 informational topics including:
Artisan Center
What's your hobby?  The Kewaunee Artisan Center offers classes on quilting, painting, crocheting, baking and more. Come and see the beautiful wall quilt on display and other class projects.
Bird City Algoma
Tweet!  Algoma is a "Bird City Wisconsin" because it is a great destination throughout the year for both birds and birders. For tips on how you can create or improve bird habitat, come visit the display.
Department of Agriculture, Trade, and Consumer Protection
Don't get scammed! The Wisconsin Department of Agriculture, Trade, and Consumer Protection is the state's primary consumer protection agency. Stop by the booth to ask questions and learn tips to protect yourself against common consumer complaints including telemarketing, identity theft, grandparent scams and more.
Food Wise
Do you make healthy food choices?  FoodWIse is a program of the University of Wisconsin-Extension and provides education for healthier eating and healthier lives.
Hands Only CPR
Save a life!  The Algoma High School students will be teaching the lifesaving technique of Hands Only CPR.  It takes only a few minutes to learn to save a life.
Health Literacy
The doctor called, "Operation!"  Improve your health literacy and learn to operate as a patient at this fun display brought by UW-Extension.
Historical Society
History in the making… at Farm Technology Days!  Share your love of history and stop to view the large display of farming artifacts, photos and collections from years past.
Home and Community Education
Book it to the HCE booth and get a handmade bookmark. The Kewaunee County Association for Home and Community Education (HCE) provides educational opportunities for all ages.  Come and learn more about the impact of HCE in 52 counties.
Library Friends
The Algoma Library Friends support library programs for children and adults.  Come and learn about what the library has to offer to you and your family!
Living Healthy
Stay young and stay strong!  The UW-Extension Family Living programs offer strength training and balance exercises for women and men of all ages.  Come and test your strength!
Outstanding Young Farmer
Wanted:  Farmers between the ages of 21 and 40.  The Outstanding Young Farmer Program began in 1954.  Come and see a showcase of winners of this award over the past 60 years.
Parenting Programs
Kids: are you ready to stay home alone? Parents: are you ready?  The Home Alone   safety program was developed by  UW-Extension to help families make safer choices. View the online videos and enter to win a prize!
Poison Center
Yuk! Protect your family from poisons in household products, medications, carbon monoxide and farm exposures such as silo gas and manure pits. Remember to pick up some Mr. Yuk stickers when you visit the Wisconsin Poison Center booth!
Prevea Health
Spin to win on the Wellness Wheel game! Prevea Health has resources for your health and for your happiness!  Come and play!
Public Health Department
Check your ABCs for health.  The Kewaunee County Public Health Department is a source of vast health information and services.  From Animal threats to influenZa, they have it covered from A-Z.
Share and Be Aware – on Wisconsin Roads
Join us in making Wisconsin's roads safer.  Share & Be Aware is a partnership between the Wisconsin Bike Fed and the DOT.  Spin the wheel for some quick tips on safe walking, biking and driving.
Special Olympics
Calling all sports fans!  The Kewaunee County Special Olympics is proud to introduce you to their star athletes.  Meet the players and hear about their heartwarming organization.
Veteran Services
Serving those who served.  Meet Jane, the Kewaunee County Veteran Service Officer, she will share and explain veteran benefits.
Violence Intervention Project
It happens everywhere… even in small towns.  Breaking the silence, the Violence Intervention Project informs the public about the prevalence of domestic violence, sexual assault, and harassment in the workplace. Come to get enlightened of the facts and resources available.
Visit Kewaunee County
You are invited to experience "The Good Life on a Great Lake" in Kewaunee County.  Come and get tourism maps, visitor guides and brochures.  Find things to see and do in Kewaunee County.
Admission tickets are $8, under age 12 is free.
Contact Renee Koenig, renee.koenig@uwex.edu for more information.
__________________________________________________________________________________________________
Parenting Newsletters
Subscribe to Just In Time Parenting Newsletters delivered to your email inbox. http://www.jitp.extension.org/
Each issue includes:
Easy to use guides on how your child is developing
Tips on raising a healthy, happy child
Tools for solving common parenting problems
Strategies for coping with the challenges of raising children
_________________________________________________________________________________________________

Supporting Children While Parenting Apart
 Are you co-parenting after a divorce or separation? Check out UW-Extension's eParenting for digital resources. http://fyi.uwex.edu/eparenting/category/coparenting/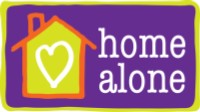 Prepare Your Children to Stay Home Alone – Free Online Video Training
http://fyi.uwex.edu/homealone/
__________________________________________________________________________________________________
University Of Wisconsin-Extension 
Renee Koenig 
Family Living Educator
920-388-7137
renee.koenig@ces.uwex.edu