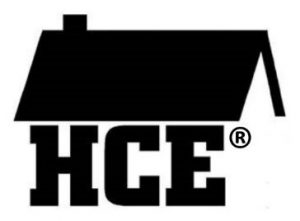 Association for Home and Community Education, Inc.
The Wisconsin Association for Home and Community Education, Inc. is a nonprofit educational organization comprised of member associations in 50 counties in Wisconsin.
The organization is unique in that the members extend the information they receive from the University faculty and other reliable sources to the membership and community.
Program planning and leadership training are provided by a collaborative effort of WAHCE, Inc. and UW Extension.  The UW-Extension faculty serve as liaisons to both the state and county HCE Associations.  Education programs are developed after careful study of statewide concerns.
_____________________________________________________________________
HCE Values
Families and communities
Opportunities for personal growth through learning, sharing and volunteering
Meeting great people and forming friendships and enjoyment
Volunteering to make a difference
Leadership
Membership is open to all persons without regard to race, color, sex, ethnic background or economic circumstance.
Visit the STATE WEBSITE to learn more about this organization and the fun activities each club provides.
HCE Programs:
Wisconsin BookwormsTM  is a collaboration and outreach effort of the Wisconsin Association for Home and Community Education, (WAHCE) UW-Extension Family Living Programs and Wisconsin Public Television. It is designed to provide free books and an early reading experience for children from limited-income families. Each month volunteers read award-winning books to the children, engage them in a related activity, give books to the children and provide educational activity sheets for their families.
HCE Scholarship
The following online scholarship forms are provided as Adobe Acrobat PDF files; you will need to install the Adobe Acrobat Reader to view/edit these files. The easiest way to learn about viewing PDF files and installing the reader is at the Adobe Acrobat Home Page. The free reader allows you to view, navigate, and print PDF files across different platforms.
HCE Scholarship Application 2021 (PDF)
HCE Scholarship Application 2021 (Word)
This $500 scholarship is available to an HCE member, child of a Kewaunee County HCE member, or a grandchild of an HCE member.  The recipient must be currently enrolled or a high school senior intending to enroll as a full-time student in a Bachelor's Program at any college or university or a two-year Associate Degree Program at any technical college.  Applicants can reapply if not a recipient of this scholarship.
2014 State Conference Attendees