PROGRAM MISSION
UWEX Cooperative Extension Community Development Educators offer education, research and process solutions to government, business and non-profit clients. education, research and process solutions to government, business and non-profit clients in 68 of Wisconsin's 72 counties.
________________________________________________________________________________
Grant Programs Currently Accepting Applications:
DHS Accepting Applications for Home and Community-Based Services Grants
The Wisconsin Department of Health Services (DHS) has opened the first round of applications for $30 million in grant funding to support home and community-based services (HCBS). HCBS help older adults or those who have disabilities live independently in their community. Grant awards will range from $25,000 to $2 million. Successful applications will benefit people who use HCBS and their families or providers of HCBS and their employees, including projects that strengthen the HCBS system and support quality and innovation in the delivery of services in Wisconsin.
Eligible organizations can apply on the GrantsConnect portal dedicated to the program. The first round of applications for the grant program will close on September 12, 2022. A second round of applications will open before February 2023. A third round of funding will depend on available funds after the first two rounds. The grant program is one of nine initiatives to use a total of $350 million that Wisconsin received to support HCBS through the American Rescue Plan Act.
Wisconsin Help for Homeowners Program – Applications Open
The Wisconsin Help for Homeowners program has so far distributed over $10 million to help more than 1,800 Wisconsin homeowners stay in their homes, catch up on bills, and avoid foreclosure.
The program is open to individuals and families who live in Wisconsin with overdue housing-related bills, both with and without a mortgage, who meet income and other eligibility requirements, and have experienced a qualified economic hardship since January 21, 2020.
Applications and additional information is available at: https://homeownerhelp.wi.gov.
Main Street Bounceback Grants Deadline Extended – 5,200 Businesses Helped
Gov. Tony Evers has announced that an additional $25 million will be invested into the Main Street Bounceback Grant Program.
The program has already helped more than 5,200 small businesses and nonprofits in all 72 counties in Wisconsin. This additional investment will enable 2,500 more small businesses and nonprofits to move or expand into vacant commercial spaces across the state. The deadline to apply for a Main Street Bounceback Grant has been extended to December 31, 2022. Grants will be awarded on a first-come, first-served basis until all the funds are disbursed.
Grant funds are available as part of the American Recovery Plan Act (ARPA) and distributed by the Wisconsin Economic Development Corporation (WEDC) regional partners. Businesses must apply through the partner organization for the region in which they are located. The program is open to new or existing businesses opening a new location or expanding operations in a vacant commercial property where the lease commences, or sales contract closes, on or after January 1, 2021 and on or before December 31, 2022.
Additional information about the Main Street Bounce Back Grants is available here: https://wedc.org/programs-and-resources/mainstreet-bounceback-grants/.
Wisconsin Emergency Rental Assistance Program – Help Is Still Available
The Wisconsin Emergency Rental Assistance Program (WERA) provides up to 18 months of assistance with current or overdue bills to help households that have been impacted by the COVID-19 pandemic avoid eviction. More than 30,000 Wisconsinites have already received help with rent, utilities, and internet or broadband statewide. Help is still available for eligible households through WISCAP agencies and Energy Services. The program is funded by the Federal Emergency Rental Assistance Program and administered by the Wisconsin Department of Administration.
Additional information about the Wisconsin Emergency Rental Assistance Program is available here: https://doa.wi.gov/Pages/WERA.aspx.
---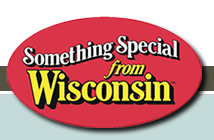 Find upcoming events and member news at Something Special from Wisconsin. Download the SSFW Buy Local PDF that lists all members who sell wholesale. Now grocers have an easy way to identify new products to carry in their stores!
Links to Community Resource Development Topics
Local Issues
Helpful Links
---
STAFF
If you have any questions regarding Community Resource Development in Kewaunee County, please contact:

Patrick Nehring
Community Development Educator
920-391-4616
patrick.nehring@wisc.edu
Erin Dahle – Program Assistant
Phone: 920-388-7141